28 Mar 2011 16:53:53 PM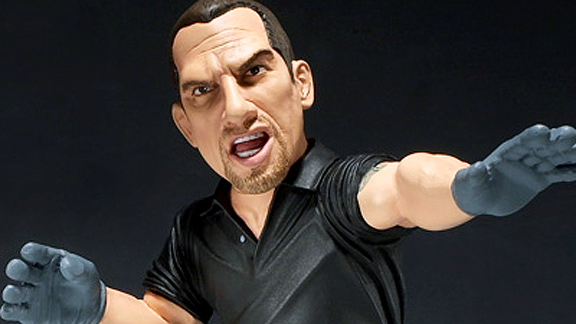 (Morton Downey Jr. is not impressed with these action figures.)
Keeping with its tradition of producing head-scratchingly non-resembling miniature renditions of MMA fighters and personalities, Round 5 announced today the release of its sixth series of action figures.
Instead of posting a photo of the latest wave of figures, who, besides their hairstyles and accessories, really don't capture the likenesses of the people they're based on (at all), we figured we'd let you decide who they *really* look like.
After the jump are the faces of 24 of Round 5′s figures, including the six from the set to be released this spring.
Read More
DIGG THIS