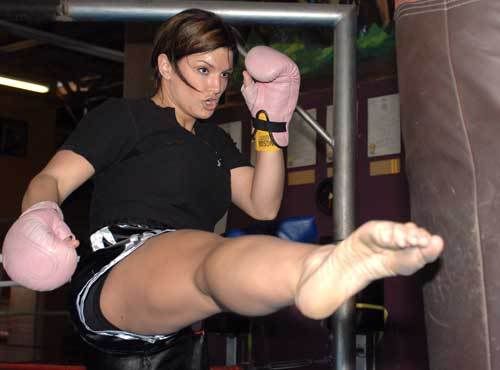 ("Conviction" returns in October.)
— Thales Leites and Dean Lister will reportedly meet in a middleweight bout at UFC Fight Night 15 (September 17th; Omaha, NE), while lightweights Thiago Tavares and Kurt Pellegrino are slated to fight at UFC 88 (September 6th, Atlanta); both Tavares and Pellegrino are coming off losses in their last fights, to Matt Wiman and Nate Diaz, respectively. The UFC has also confirmed widely rumored UFC 88 matches between Rich Franklin and Matt Hamill, Dan Henderson and Rousimar Palhares, and Karo Parisyan vs. Yoshiyuki Yoshida.
— Gina Carano will fight next at an EliteXC event on October 4th. According to Sherdog, the event is likely to be televised on CBS, and her opponent may be Kelly Kobald, a Minnesota Martial Arts Academy product who started her career on a 16-0-1 tear before dropping her last two fights to Tara LaRosa and Julie Kedzie.
— This may help explain why Affliction's attendance was so good: All tickets in all sections were discounted to $39.95 on the day of the show.
— Sengoku's lightweight grand prix — which will go down August 24th in Saitama, Japan — will include IFL lightweight champion Ryan Schultz, King of the Cage lightweight champion Clay French, Cage Force lightweight champion Mizuto Hirota, and former DEEP lightweight champion Kazunori Yokota. Takanori Gomi and Frank Trigg will also be fighting, in separate non-GP bouts.