#4 – Chris Leben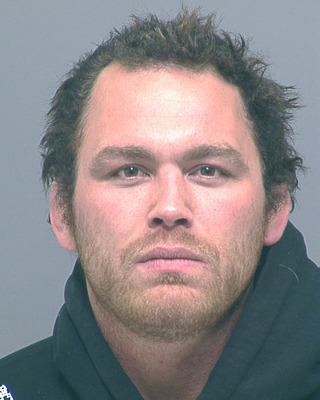 (Bob Dylan once wrote, 'The times, they are a-changin'…Chris Leben had never heard that song.) 
Current record: 22-8
Record in last five fights: 3-2
The phrase, "Fool us once, shame on you; fool us six or seven times, shame on us," comes to mind. We know that, despite his many troubles both in and out of the ring, "The Crippler" could actually be a great fighter. He's got a solid chin, decent submissions, and a fist like a ten ton hammer; if only he could keep his mind together for long enough to make a big impact in the middleweight division. After dropping a unanimous decision to Michael Bisping at UFC 89, testing positive for Stanozolol, and getting nearly choked to death by Jake Rosholt ten moths later, many thought Leben had reached the end of his Zuffa career. But Leben would prove us wrong once again, putting together an impressive 4-1 streak that included his awe inspiring back to back victories over Aaron Simpson and Yoshihiro Akiyama in just over two weeks time. Unfortunately, Leben would fall back on his old ways at UFC 138, when, after suffering a second round TKO to Mark Munoz, would test positive for Oxies and earn another year suspension. Thankfully, Leben has tweeted that he is clean and sober once again, and we wish him the best of luck in turning his life around.
#3 – Luiz Cane 


Current record: 12-4
Record in last five fights: 2-3
What the hell happened to Luiz Cane? After dropping a DQ loss in his UFC debut and adding to the legend of Irvin's Curse, Cane went on a three fight win streak in which he utterly destroyed Jason Lambert, bitch slapped Sokoudjou, and paved the way for Steve Cantwell's current five fight losing streak. Many of us thought he would be the next challenger to the 205 lb crown, but then he faced off against Antonio Rogerio Nogueria. All of a sudden, the iron chin that absorbed Sokoudjou's best punches disappeared before his very eyes. After getting beat down by Lil' Nog, Cane would suffer a nearly identical fate at the hands of Cyrille Diabate. "Banha" managed breaking the losing streak with a first round TKO of his own over Elliot Marshall at UFC 128, but would again find himself on the wrong end of a viscous KO when he was blistered by Stanislav Nedkov in front of his home crowd at UFC 134 in Rio De Janeiro, Brazil. He would be the only Brazilian to lose at the event, and was forced to commit Seppuku with a Jackfruit hours later. May he rest in peace.
#2 – Scott Smith


Current record: 17-10
Record in last five: 1-4
I pains me to write this, pains me, but Scott Smith has not looked like himself lately. Well, perhaps he has, but simply minus the part where he scores a brilliant victory late in the third round. The thing that upsets us the most about Scott is that, in his earlier comeback victories, he looked like someone out of a frickin' superhero movie. He fought with his family at his side, against competition supposedly out of his league, and on more than one occasion, managed to pull out a victory. Maybe the reason Smith's recent downward spiral is so depressing is due to the fact that it's basically like watching the first half of Rocky 3 over and over again without ever seeing the end.
#1 – Jason Miller


Current Record: 23-8
Record in last five fights: 2-2 with 1 NC
Jason Miller has had a TON of opportunities to prove us wrong on this account, but sadly, has failed at every turn. In the past three years, and across 3 different promotions, "Mayhem" has had a chance to silence the legion of haters he garnered through Bully Beatdown. First he had the chance for redemption against Ronaldo Souza for the Dream middleweight championship, then a chance to end the reign of Strikeforce middleweight champ Jake Shields. Both times he was unsuccessful, but it was the shit storm of words that he and Michael Bisping shared leading up to their TUF 14 clash that really backfired on him. We placed the hopes of mankind in his hands, and for the second time in as many UFC fights, he looked like absolute shit. Goofball antics may win you fans, but a great fighter they do not make. Miller will be given one last chance against C.B Dolloway at UFC 146 this May. We'd get our hopes up, but we've learned better by this point.
Let us know who we left out in the comments section. 
-J. Jones