So UFC 82 has rightfully dominated not only CagePotato the past 50-odd hours, but much of the MMA world as well. With Anderson Silva's continued dominance in the bag, the UFC is already looking ahead. Way ahead. Although the date has not been confirmed by the NSAC, Dave Meltzer is reporting in his Wrestling Observer Newsletter that UFC 86 will go down on July 5th in Vegas. The event will be headlined by "TUF 7″ coaches, Rampage Jackson and Forrest Griffin. The two light heavies were named coaches for the seventh season of "The Ultimate Fighter" reality series back in December, setting them up for a battle at the next UFC event following the end of TUF's finale.
The light heavyweight fight – which will have Rampage's title on the line – is so far the only fight "scheduled" for the UFC 86 card. As has been the case lately, once a date drops – be it official or rumored – scheduled fights start falling into place at a frequent pace. The event is four months away and with the recent UFC event cards, the show already has a lot to live up to. And let's hope they told the 4-year-old who designed the UFC 84: ill will poster what he can do with his crayons and will get a real designer for the UFC 86 poster…like at least an eight-year-old who understands the upper-case/lower-case rule.
When reached for comments, Rampage just said something about "ass" and "whuppin", while Forrest Griffin would only take questions on what his years were like playing Opie. Apparently Andy Griffith was a prick. Who knew.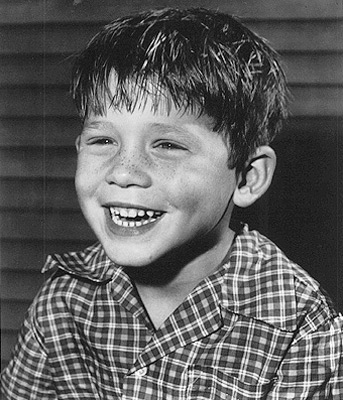 (Props BloodyElbow)