17 Dec 2010 11:11:39 AM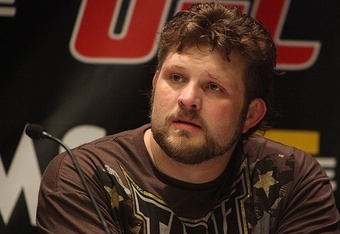 (Besides his go-for-broke style of fighting, Big Country's penchant for telling it like it is has made him a fan favorite.)
Roy Nelson stopped by The Bum Rush Radio Show recently and as always, the outspoken UFC heavyweight contender didn't pull any punches when discussing the topics we broached.
When asked about his recently publicized contract dispute with Roy Jones Junior's Square Ring Promotions, "Big Country" says the frivolous lawsuit, which came about eight months ago is old news and that reports that he didn't have his manager or lawyer read through the contract are false. He says that he was given the impression that SRP was no longer promoting MMA events and that his obligation to the organization (who only promoted two events and at time of writing has no other cards planned) was completed.
"It's pretty much eight-month-old news. There's nothing really new and exciting. It's just a lot of legal processes. In the United States anybody can sue anybody. This has been going on for months and if this is a new story that people are writing about now, somebody hasn't done their homework," Nelson says. "From my understanding, there was no further obligation with them. We were trying to get some fights with them and we helped them out a bit [with setting up some matches] because they were doing some smaller shows and they wanted to get into the MMA business. Now, apparently they aren't getting into the MMA business."
Read More
DIGG THIS