4 Jan 2011 15:14:20 PM

("Yeah, just probation and a slap on the wrist fine to roll over on my mom.")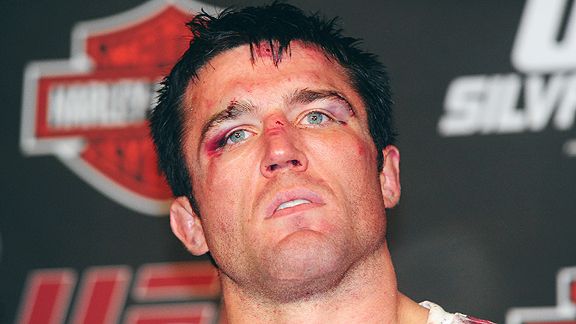 ("Suspended? You're kidding, right?")
Chael Sonnen's week just went from bad to worse.
First the West Linn, Oregon native had to turn in his realtor license and will pay a $10,000 fine as part of a plea deal with Federal prosecutors for his part in an alleged mortgage fraud/money laundering scheme and now the UFC has suspended the former number one middleweight contender until he gets his life back in order.
UFC president Dana White told TMZ today that though they have not cut Sonnen from the roster, Zuffa has opted to "temporarily freeze" his contract.
"Chael Sonnen has gone through a lot in the last few months and we think it's important for him to focus on getting his personal life together before focusing on his career in the UFC," White explained. "I spoke with Chael earlier today and he agrees that setting priorities in his life is the best thing for him right now. I sincerely hope Chael is able to straighten out his personal life."
Read More
DIGG THIS