4 Jan 2011 09:30:18 AM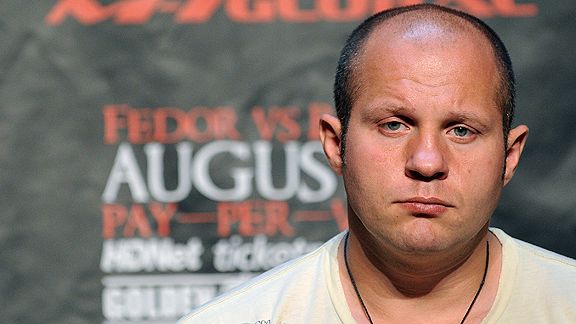 ("I am ecstatic about new contract. I have not stopped smiling all week.")
Strikeforce moved one step closer this week to ensuring that its heavyweight tournament doesn't implode and that Fedor Emelianenko *could* eventually fight heavyweight champion Alistair Overeem.
According to a report by MMAFighting.com, "The Last Emperor" has signed a contract extension with the San Jose-based organization that will see the Russian fighter compete in the planned 2011 heavyweight tournament. Although terms of the agreement were not released, as per Strikeforce policy, the report indicates that sources close to the situation said that the deal is for four fights. The new deal will commence with a February 12 first round tournament bout with Antonio "Bigfoot" Silva in New Jersey.
The question is whether or not it's too little too late for Strikeforce to put together the most anticipated tilt in its promotional history between Emelianenko and Overeem.
Read More
DIGG THIS