27 Jan 2010 07:31:29 AM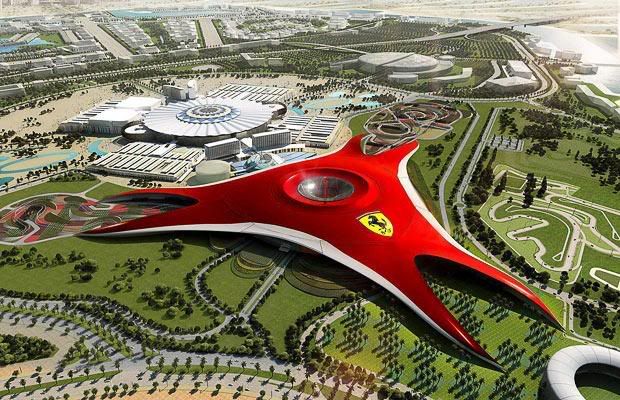 (Ferrari World artist's rendering courtesy of skyscrapercity.com)
After weeks of private negotiations and public vagueness, the UFC has finally confirmed that their April 10th show will indeed take place in Abu Dhabi, home of their new partners at Flash Entertainment. Though concerns about the venue delayed the event's official announcement, an existing outdoor stadium was eventually selected over the gravel-pit setup that Marshall Zelaznik had been touting. From the press release on UFC.com:
UFC to make history in Abu Dhabi at UFC 112
FIRST EVER OPEN-AIR EVENT TAKES PLACE IN UAE APRIL 10

Abu Dhabi, UAE – The world's greatest indoor sporting event goes outdoors on April 10 as the Ultimate Fighting Championship® organisation lands in Abu Dhabi in the United Arab Emirates for the first time.

Some of the world's greatest mixed martial artists will appear on the historic open-air UFC 11 event at the Concert Arena, Ferrari World, Yas Island.*

Topped by a double main event, two UFC world titles will be on the line at UFC 112. First, UFC lightweight champion BJ 'The Prodigy' Penn puts his belt on the line against No.1 contender Frankie 'The Answer' Edgar and then UFC middleweight king Anderson 'The Spider' Silva defends his crown against fellow Brazilian striker Vitor 'The Phenom' Belfort…
Read More
DIGG THIS