28 Aug 2010 22:39:10 PM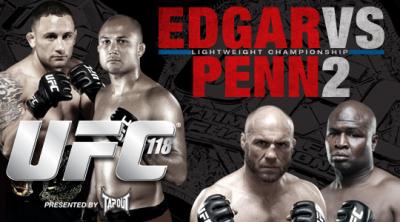 (Now who's the princess??)
Wow! We had a few pick-ems and a few surprises tonight at UFC 118, but overall it was a great card.
BJ didn't have an answer for "The Answer" and Couture had a simple, yet effective one for "Lights Out," namely, take him down and expose his weaknesses on the ground.
Love him or hate him, Gray Maynard proved he is the number one lightweight contender and we might just see him walk away from his next bout wearing UFC gold.
Anyone who didn't like this card is either a boxing fan or a BJ Penn fan.
Here's the post-fight press conference after the jump.
Read More
DIGG THIS