8 Apr 2008 22:29:37 PM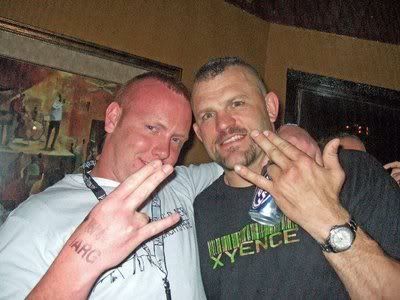 ("Hey, Ladies, where's the fire?")
At 38, The Iceman is talking about doing what scores of athletes in every sport have done before him: go into coaching after he's done competing. Liddell has stated that he loves what he does — not sure if he meant getting drunk and groping chicks, or fighting — but he figures he's got between 2-4 years left in the cage. The reality of age is starting to creep in and he's got a plan for the future…or at least an idea of what he might do in retirement.
From The Sun:
"I definitely will be moving into coaching. I've got a couple of guys that have been training with me for a long time and they've helped me get to where I'm at today.

"So if nothing else I'll be around for a few years helping them out with their careers."
Well, at least he won't be going into "acting" and polluting the already-polluted movie field, right?
Read More
DIGG THIS