18 Oct 2010 16:21:16 PM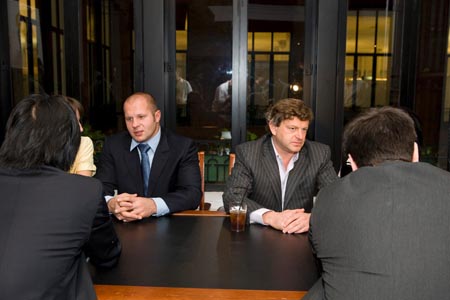 (…and I want Gus Johnson's make-up artist to get me ready for each show.)
With just one fight remaining on his current Strikeforce contract, Fedor Emelianenko's future with the California-based promotion could be decided this week, according to the Russian heavyweight's manager Vadim Finkelchtein.
In an interview with MMAJunkie, Finkelchtein revealed that they are primarily negotiating with Showtime as they want to include in Fedor's contract a deal to co-promote Emelianko's fights with his M-1 Global corporation and Strikeforce's broadcast partner.
Does this strike anyone else as being a bit odd? Can you see Ed Soares sitting down with Spike TV to iron out the details of an Anderson Silva contract extension?
I'm actually starting to feel bad for Scott Coker. It's becoming clear that the patients are running the asylum.
Read More
DIGG THIS