(Spit-bags: The sure sign of a bad time. Photo courtesy of TMZ.)
By Ben Goldstein and Jason Moles
The rule applies in any profession: For every law-abiding nice-guy, there's an unstable son-of-a-bitch who you'd never want to leave your kids alone with. And so, we decided to take a ride through MMA's shadowy history of assault, robbery, vandalism, drug-smuggling, and other nasty behavior — the most infamous examples of fighters living dangerously and paying the price…
#16: Jeff Monson
Arrested for: First-degree malicious mischief; assault on a female and injury to real property

It's never a good idea to have evidence of your law-breaking published nationally. In a bizarre lapse of judgment, heavyweight veteran Jeff Monson was busted after he allowed ESPN the Magazine to photograph him spray-painting an anarchy symbol on the Washington state capitol building. Though the charge packed a maximum sentence of 10 years in prison, the Snowman was able to plead down to three months. Just days later, Monson was arrested again when a domestic dust-up with one of his many love-interests resulted in an overturned grandfather clock and a fist-shaped hole in the wall; those charges were later dismissed.
#15: Kim Couture
Arrested for: Domestic violence

Last May, MMA's most famous ex-wife ended an argument with her personal assistant by choking and shaking her on a bed. Couture was reportedly upset that the assistant wanted to move out of her house after living there for three weeks. The original report left us with these unsettling lines: "It seems that part of the friction that developed between the victim and Ms. Couture was that Ms. Couture was extremely controlling; she wouldn't permit the victim any autonomy; and the implication that Ms. Couture wanted something more from the victim than just personal assistant services."
#14: Harold Howard
Arrested for: Aggravated assault, assault causing bodily harm, dangerous driving, failing to remain at the scene of an accident, etc.

The short version? He attacked two relatives with a claw hammer, then crashed his pick-up truck through the front doors of a Niagara Falls casino. It was later revealed that Howard had been self-medicating with a head-scrambling blend of Oxycocet, Gabapentin, and sleeping pills. Which begs the question: What was he on when he was cutting promos for UFC 3?
#13: Kimo Leopoldo
Arrested for: Possession of a controlled substance, impersonating an officer

The famously undead UFC veteran was arrested in 2009 for hanging out in a Long Beach Police Department jumpsuit with drugs in his car. Leopoldo pleaded no-contest to stealing the police uniform, which earned him a mere 10 days of community service. However, what was first reported as meth turned out to be marijuana instead — still bad, but not lock 'em up bad. After agreeing to a stint in rehab and three years' probation, the misdemeanor charges were dropped.
#12: Vyacheslav Datsik
Arrested for: Escaping from a Russian mental hospital by tearing through a chain link fence with his bare hands; he had been behind bars for three years for a previous string of armed robberies and death threats.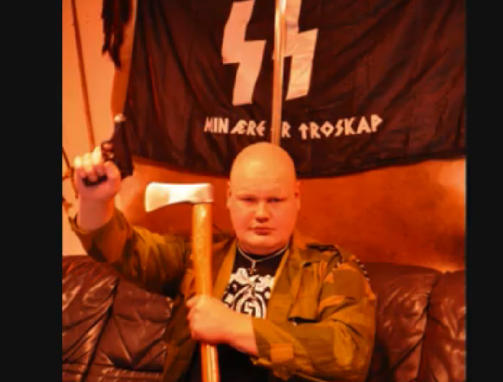 After a month on the lam, the nutty self-professed racist turned himself in to authorities in Norway, bringing along two loaded pistols for no good reason. Datsik was granted temporary asylum in Norway after a Norwegian police psychiatrist argued that he had been intentionally misdiagnosed as insane due to his undesirable political leanings. (What the hell? Don't these dudes have YouTube?) In March 2011, Datsik was finally extradited back to Russia; the Norwegian government was forced to spend 120,000 Kroner — the equivalent of $21,658 — to fly him out of the country.
#11: Jeremy Jackson
Arrested for: Forcible rape, kidnapping to commit another crime, first-degree residential burglary, assault with a firearm, dissuading a witness by force or threat, and criminal threats.

In 2008, the TUF 4 castmember was accused of breaking into an ex-girlfriend's house and raping her at gunpoint. During the trial, the victim's credibility came under fire, and it seemed that Jackson had a shot at going free. But Jackson changed his mind midway through and decided to plead guilty, going against the advice of his lawyer. According to one juror, Jackson "only pleaded guilty because he was depressed and wanted the trial to end." He was sentenced to 25 years to life in prison.
Continue to the next page for Krazy Horse's gym assault, Junie Browning's hospital freak-out and more…