10. Trainer John Hackleman


Hack kind of looks like something Jim Henson might have sewn together while drunk and depressed.
9. Matt Lindland


A five-head that could cut glass…
8. Ben Rothwell


Don't worry, Susie…those things will develop in a few years.

7. Josh Burkman


"Hey, at least I don't have shitty facial-hair like the other bald schmucks on this list."
6. Charles "Krazy Horse" Bennett


You're telling us that Charles hasn't — even once — offered fellatio for crack?
5. Keith Jardine


Jesus. This guy gives Freddy Krueger nightmares.
4. Kazushi Sakuraba


Sak is often confused for his twin sister, Sandra Oh.
3. Antonio Silva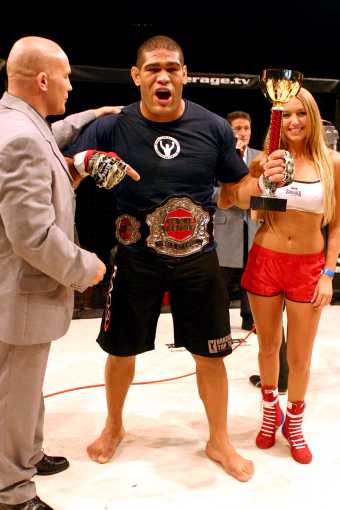 Is it too soon to drop the "mongoloid" comment?
2. Eric "Butterbean" Esch


"Yeah, I like to eat basketballs, so fuckin' what?"
1. Hong-Man Choi


"Circus Freak is something I'm embracing."