(Whether it's because of horsemeat, hard work or good genetics, these guys don't get sand kicked in their faces at the beach.)
A few months ago, our friends over at MuscleProdigy.com put together an extensive and widely popular list of The Top 100 Most Jacked NFL Players. Since then, they have been barraged with requests to assemble a similar list with MMA fighters, so to keep the masses happy, they did just that.
The judging criteria they used was similar to the one employed in bodybuilding competition and included points for muscular size, vascularity, leanness, proportionality, aesthetics, and rarity of body type.
All of these factors contributed equally in determining the final order of the list.
For example, a 230 pound heavyweight who has huge arms, but no abs did not score as high as a ripped 155 pound lightweight.
A sliding scale was used to allow for weight variances and the typically increased body fat percentages in fighters at larger weights. For fighters who compete in more than one weight class, they used the weight they typically fight at the most.
If you're looking for a hard to find workout programs used by your favorite fighter, you can find many of them at Muscle Prodigy.
In the meantime, check out numbers 100 to 91 below.

#100-  Lyoto Machida
Light Heavyweight
6'1, 205 lbs.

#99-  Damarques Johnson
Welterweight
6'1, 170 lbs.

#98-  Luis Ramos
Welterweight
5'8, 171 lbs.

#97-  Alessio Sakara
Middleweight
6'1, 185 lbs.

#96-  Johny Hendricks
Welterweight
5'9, 170 lbs.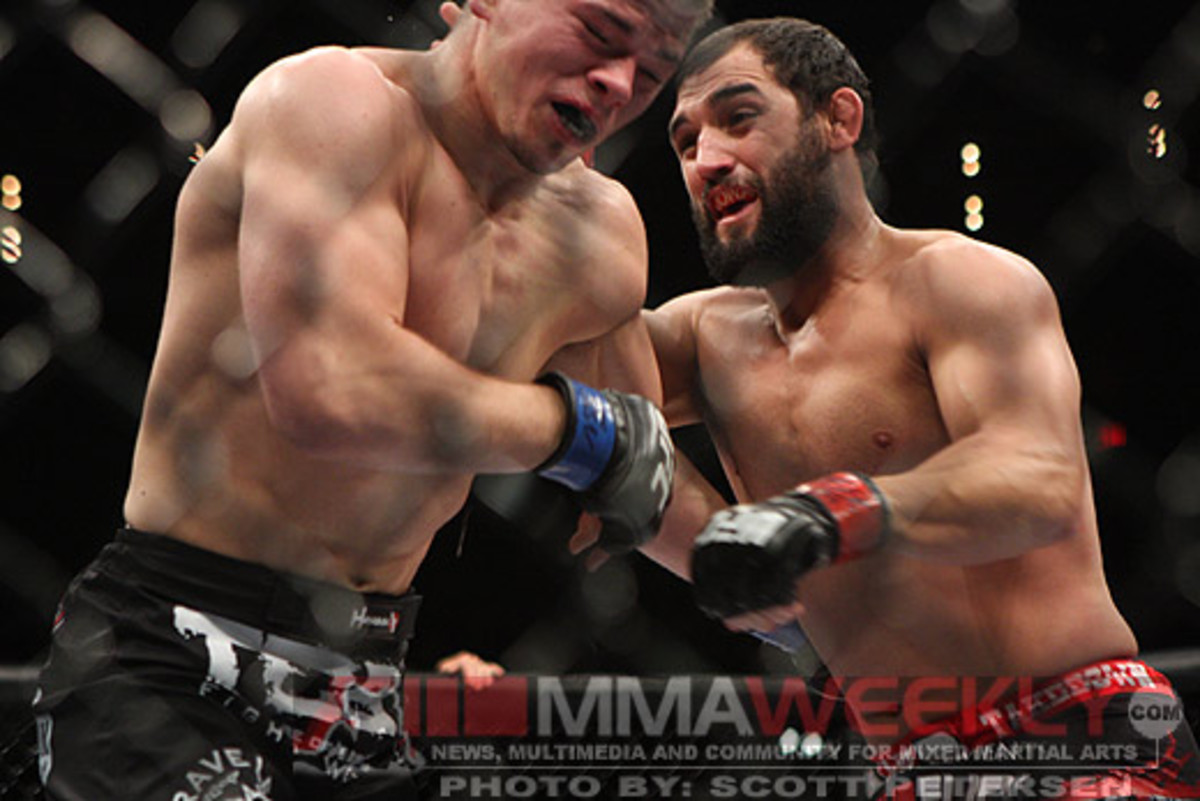 #95-  Yuri Alcantara
Lightweight
5'6, 145 lbs.

#94-  Yushin Okami
Middleweight
6'2, 183 lbs.

#93-  Kyle Noke
Middleweight
6'0, 185 lbs.

#92-  Claude Patrick
Welterweight
5'11, 170 lbs.

#91-  Cyrille Diabate
Light Heavyweight
6'6, 205 lbs.

Check out the remaining top 90 at www.muscleprodigy.com.