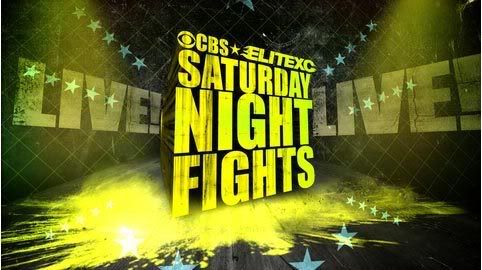 Not a giant parade-style announcement, but the reported date for the EliteXC's first event on CBS is May 31st. Ads are supposed to begin during tomorrow's coverage of the NCAA basketball tournament (go Big Blue, by the way).
And now for some more news from the afternoon:
— Anderson Silva recently stated he wanted a new challenge — specifically to box mega-star Roy Jones, Jr. Jones has now addressed Silva's goal to take him on outside the MMA world. The former boxing champ was interviewed about his next fight and "Spider" Silva's name came up. From MMAFightline:
"The trip was great. The fans over there seemed highly interested in having me go over there to showcase my talents and put on a show with him. They know if I'm there it's guaranteed to be a good show. Right now I'm also hearing that this guy Silva is really talking about fighting me in a boxing match and I think that's bigger than Beyer. If he comes up again, I mean he got on his website that he wants Roy Jones Jr, if he's serious that might mean more to me than going to Germany and fighting Beyer. In Germany I know I'm going to knock Beyer out because that's the way I have to win over there. But with Silva, I know I can outbox him and be good. It would be smarter for me to fight I don't know his first name, but Silva first and then Beyer or the winner of Bernard and Calzaghe."
We'll monitor this one closely and keep ya' posted if it looks like this thing might actually happen.
— Although he sometimes sounds like a moron, Bill Goldberg's latest "Toe-to-Toe" is below for your viewing pleasure. This enstallment features Frank Shamrock and Cung Le training for their March 29th fight. We learn that Cung Le employs some kind of witchcraft smoke remedy to help his muscles recover, and am I crazy or does Frank Shamrock occasionally exhibit the same kind of manic energy as this dude? Check it out:
— The Fight Network is reporting that welty Chris Lytle will be warring at UFC 86 during Independence weekend. You'll recall that Lytle ate Kyle Brady for dinner at UFC 81 in just 33 quick ticks. It's not yet clear who his opponent will be, but whoever it is should be on the lookout for Lytle to finish it — only four of the fighter's 25 wins were via decision.
— UFC 82 drug tests were administered to Luigi Fioravanti, Andrei Arlovski, Chris Leben, Josh Koscheck, Yushin Okami, Anderson Silva, Jon Fitch, Heath Herring, Jorge Gurgel, and Diego Sanchez. All results are in and they were all negative. Congrats, Guys, for dodging the bullet.